some of my favorite verses starting @ JOG.393.
Isaiah 57.16.
A&Q ][ Q&A:
1. i for a long time have struggled with the GRACE & MERCY OF GOD & HIS FINAL JUDGMENT of the wicked ????
2. i have come to understand HIS GREATEST GRACE & MERCY OF LOVE IS IN HIS GIFT OF FREE WILL !!!!
3. For in the end on that last dark day ~ JUDGEMENT DAY ~ HE WILL NOT JUDGE !!!!!!!
4. those who HAVE SOUGHT GOD THROUGH GOD WILL KNOW GOD & WILL RUN & CLING TO HIM !X!!!!!!!
5. those that haven't SOUGHT GOD will fear THE VOICE THAT CALLS, "COME UNTO ME", and will scatter into the fire light of hell, condemning themselves !!!!!!
6. So please EXERCISE your FREE WILL & FEAR GOD today and be prepared to CLING TO HIM ON JUDGMENT DAY !X!!!!!!!
7. "CYCLE AFTER CYCLE ~ SABATH AFTER SABATH ~ all sinful creatures SHALL COME TO WORSHIP IN THE IMAGE OF GOD !!!!!!!"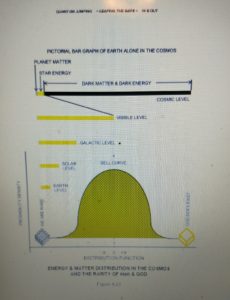 TON 1 PPC NATURES MEND The Book by kevin l olson 2014 from FREE STUFF Pages 354 ~ 359 "PS: And as promised a PS of GOD." to "It's just about TIME: TIME and its arrow will be addressed in the nearby Epilogue." & pages 370 ~ 372 "Times Arrow" to "TWO BECOMING ONE in LIFE" !!!!